Be Inspired to Change Your World at the Potomac River Retreat
Stroll along the river bank at the
Westmoreland State Park
. Feel the sand beneath your feet, hear the whispers of wind through the cliff side trees, and imagine General Washington and Thomas Jefferson meeting with their compatriots laying out their plans for the birth of our nation.
The inspiration here is palpable with osprey and majestic bald eagles soaring through the tree tops, boats plying the currents, and the proximity of the bustling cities of Washington D.C. and Baltimore, Maryland just across the river.
Grab your camera, and enjoy the photographers' paradise. Come a little closer…the solitude calls you to, "walk along my path." Hear the osprey's cry over the Potomac.
Relax along the shore – enjoy your own bonfire, build sand castles, let the kids enjoy the shore and swimming pool. Play music, eat s'mores, and discover treasures along the shores of the Potomac Retreat.
Start a tradition – it's your place to grow memories
Begin your day with the aroma of freshly brewed coffee combined with the salty Chesapeake Bay air. This spacious lodging at
Potomac River Retreat
is the perfect place for an intimate gathering or a large family reunion.
One of three comfortable common area living rooms at the Potomac River Retreat (above) and the very private luxurious master-bedroom with four poster queen bed and ensuite bathroom (below)
Wake up to a million dollar sunrise over the Potomac River in one of America's most special places…when you stay at Westmoreland State Park's Potomac River Retreat
Reserve your experience online
here
.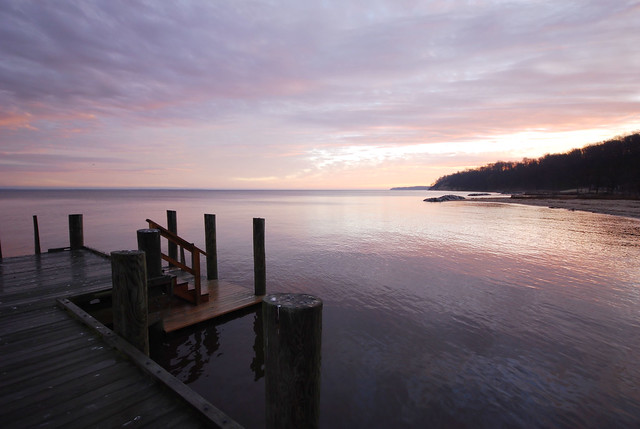 This blog was written by the VSP Marketing Team while staying at the Potomac River Retreat for their Spring Marketing Workshop. Thank you to Annette, Staci, Zoe, Jaimie, Pat, Amy, Shellie, Steve, Shannon and Nancy, the VSP Marketing Team.